Our Terribly Tempting Truffle Trolley
Candy carts and sweet trollies are becoming very popular additions to wedding receptions and other events and our Our Terribly Tempting Truffle Trolley is no exception but it is exceptional.
We fill the trolley with a selection of chocolates or other goodies, including hand-made chocolate lollies.
Guests then help themselves to whatever they want and it a great alternative to traditional wedding favours and also great fun. Guests love it! More information...
Guests can come along and fill the provided bags with sweeties to take home or eat there and then. Kids of all ages love sweets of course, as do many adults - it brings back happy memories of visiting sweet shops as a child.
More information...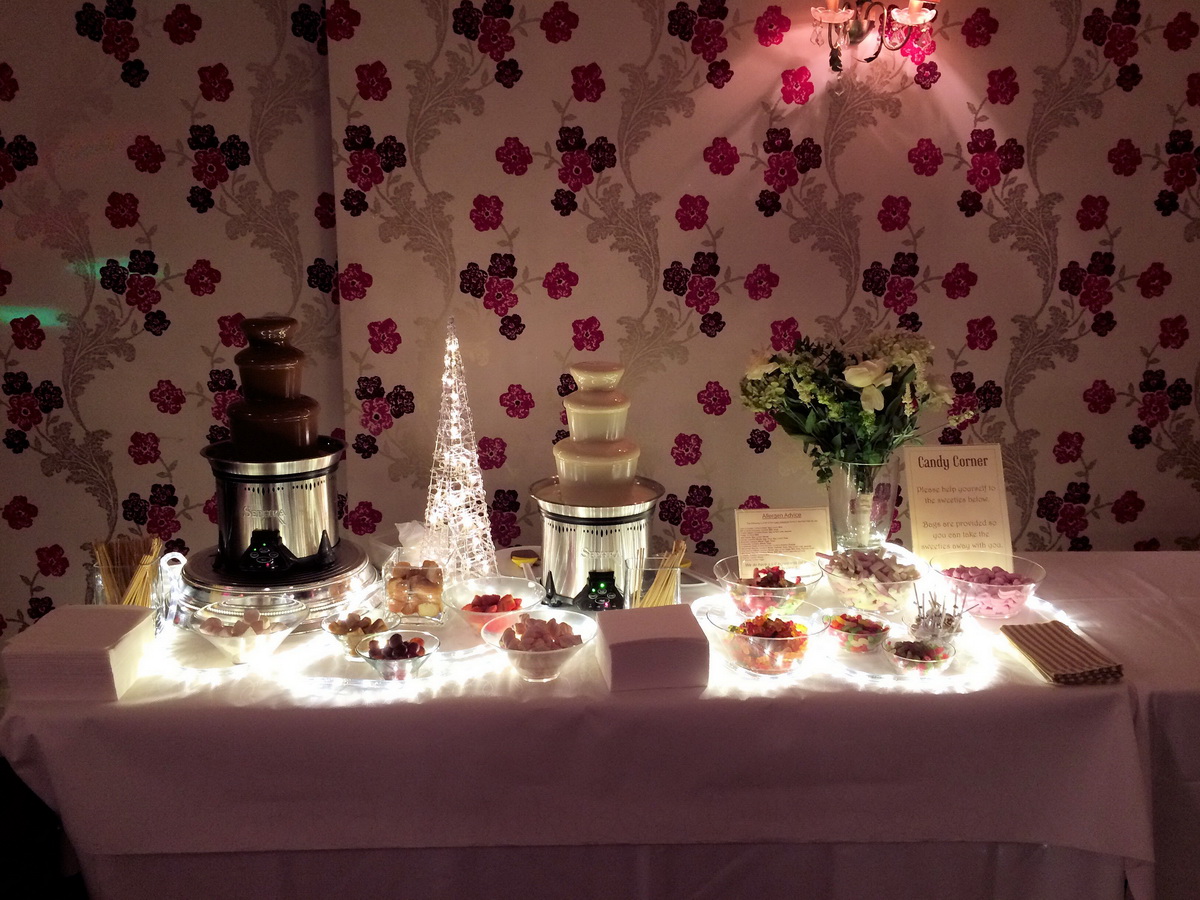 Sweetie buffet/candy cart options
We now offer several different options to offer your guests sweets to go with their chocolate fountains. This gives you and your guests the opportunity to have a sweetie selection or candy cart as an add-on, for much less than it would cost you if you were going to have them individually.
These packages come with the standard chocolate fountain package of your choice, together with a selection of sweeties with bags and tongs so people can help themselves and fill their bags with sweeties for now or later. Kids and adults alike love this. More information...
We now also offer chocolate wedding favours.
These can be either hand-made to order by Hazel who is a qualified chocolatier or we can supply other
Belgian chocolates from a wide selection. More information...